Innovation | Product Engineering
Technical Office
Renogear

Customized Engineering Solutions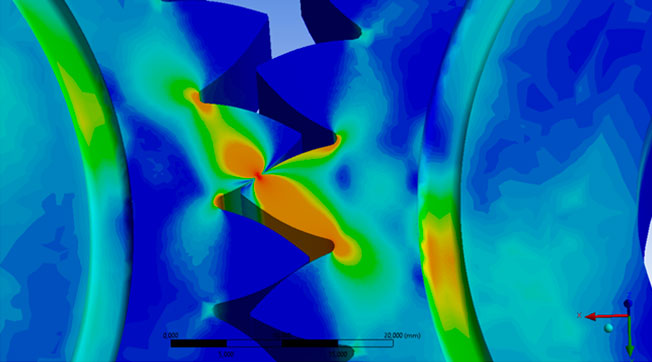 RENOGEAR offers specific solutions to special technical requirements, with reliability and cost effectiveness. Our custom made bearings are based on innovative technologies and robust, efficient and optimized designs to achieve the stated objectives. Renogear guarantees precision, high performance and great durability on its bearings
Renogear is innovation, it is the engineering of the future
We solve today's industrial challenges, we solve tomorrow's problems
At Renogear we look to the future with enthusiasm, we are passionate about cooperating with our customers in the development of new technologies and applications. Each new challenge involves innovating at different stages of production, from the conception of the idea to the development of the industrial solution. Every R&D process allows us to experiment, improve and grow together with our customers or collaborators.
Dynamic test bench

Product development process is equiped with a dynamic test bench that is used to close loop between finite element model results and production prototypes. Low speed high load applications are tested in our own facilities to control fatigue life in our products.

IP Test bench ensures a correct tightness of sealing system under dynamic conditions.

Mainwind project

We are involved together with main wind industry component suppliers, in the development of a complete condition monitoring system to prevent bearing failures , and oriented to the predictive maintenance of wind mills and eolic parks.

Design and FEA automation

A custom made application, based on world leading FE and CAE softwares, is in constant development to get fast and relyable designs within a short time to market. Loads and requirements in specifications are set as an imput to the system to get a design report for homologation.
New product development

Different bearing conceptions are analyzed for different applications and most important parameters are identified and defined together with our clients to meet most demanding specifications.

Reengineering of an existing Bearing

There are many cases where no drawings and supplier references are available for the replacement of an old bearing. Custom made designs are fitted to the measurements achieved in most accurate coordinate measuring machines to assure that bearing assembly in site is interference free.

Technological assistance

In cases where bearing can not be delivered or dissasembled on site, our engineers are displaced to assess in replacement or improvement of machnical system and to define appropriate maintenance plan.
Lifting
Harbour cranes
Tower cranes
Aerial work platforms
High Precission
Antenas
Machining and milling
Mining
Stacker reclaimers
Excavators
Tuneling machines
Heavy industry
Electric arc furnances
Ladle turret
Peletizing discs
Centrifugal machines
Welding platforms
Others
Low temperature
Underwater
Medical applications
Investigation centers
We work together with national and international investigation centers for specialized technological support:
Grease analysis for the meassurement of metal particles and humidity in working and tested bearings.
Chemical compatibility between components and greases.
Dynamic testing of components.
Lightning resitance analysis.
Corrosion protection of surface coatings.
Experience, in all development processes
Renogear cooperates with the customer in all steps of development of specific bearings. We have highly experienced specialists in all areas.
We have:
Engineering and innovation department
Prototype workshop and a testing center
Prouction centers and maintenance services